Jamie Hodder-Williams, CEO Hodder & Stoughton, announces the launch of a new imprint – Coronet
Jamie Hodder-Williams announces the launch of Mark Booth's new imprint, Coronet. 'Since arriving in September Mark has been acquiring vigorously, reflecting his broad range of interests. We have already announced La Bella Principessa, the story of Leonardo da Vinci's 'lost' masterpiece, by Martin Kemp, Emeritus  Professor of the History of Art at Oxford University and the man who authenticated it, and The Tree of Seasons,  the magical novel written by Stephen Gately shortly before he died – to be published with a wonderful foreword by Sir Elton John and David Furnish. The Coronet launch list will be published in September, kicking off with new titles from Chris Ryan and Lorna Byrne.'
<![if !vml]>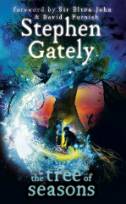 <![endif]><![if !vml]>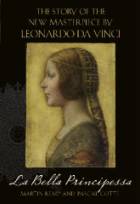 <![endif]>
<![if !supportEmptyParas]> <![endif]>
<![if !supportEmptyParas]> <![endif]>
<![if !vml]>
<![endif]>
<![if !supportEmptyParas]> <![endif]>
<![if !supportEmptyParas]> <![endif]>
<![if !supportEmptyParas]> <![endif]>
<![if !supportEmptyParas]> <![endif]>
<![if !supportEmptyParas]> <![endif]>
Booth says 'I am glad to revive the old imprint name. I remember Coronet from childhood, with many wonderful authors including PG Wodehouse, Ian Fleming and Fay Weldon. I still have in the rotting library in my shed curling yellowing editions of these books with the best jokes underlined. The logo is taken from an engraving of a coronet from my collection of antiquarian books.
<![if !supportEmptyParas]> <![endif]>
<![if !supportEmptyParas]> <![endif]>
<![if !vml]>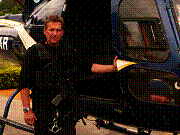 <![endif]>I am delighted that Charlotte Haycock, who worked with me as a commissioning editor at Century, has joined Coronet. She is a rising star of publishing. Charlotte and I want the books we publish to contain new ideas and quickening use of language you can't find anywhere else.  As other media compete more and more for the time we used to give to reading, this becomes more important.
Chris Ryan and Lorna Byrne are the King and Queen of the new Coronet.  Chris Ryan is a true British hero. There aren't many left. I was delighted to agree a multi-book contract with Barbara Levy. Chris Ryan is also the originator of the SAS thriller and brilliant at crisp concepts for thrillers. TV dramatizations of his thrillers will begin with Strike Back, on Sky this summer.  The new book, The Kill Zone, is an international thriller of epic scope, based on secret campaigns being waged right now in Afghanistan
 and on the streets of London. Here as in all his previous bestsellers, what makes Chris's books unique is that you know that what he writes about he has either faced or done.
<![if !supportEmptyParas]> <![endif]>
<![if !vml]>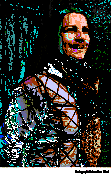 <![endif]>Anyone who has met Lorna Byrne knows something is happening.  She has a completely alternative mode of perception to the rest of us, but she's helping the rest of us see what she sees. Following the publication of Angels in my Hair, a bestseller all round the world, crowds began to attend her appearances in public, people sometimes waiting for eight or nine hours, many of them in tears, so moved are they.  I have acquired the rights from Jean Callanan.  I believe that with the publication of her new book Stairways to Heaven, which contains astonishing revelations of the way that angels are working in the world now – and what this will mean for the future of our planet – Lorna will be recognized as what in some traditions is called a World Teacher.
<![if !supportEmptyParas]> <![endif]>
Kiss Me, Chudleigh is another launch title, acquired from Aitken Alexander. Edited by William Cook, this is part 'greatest hits', part biography of Auberon Waugh. It's put together in the style of Tragically I Was An Only Twin, a book similarly both by and about Peter Cook that William and I published very successfully at Century.  I had earlier published Bron's bestselling Will This Do? (one of my favourite titles for an autobiography ever!) and my aim here is to try to prove that Auberon Waugh was the Jonathan Swift of our age.  Because he still has the power to outrage. I still look at stuff he wrote twenty years ago, mop my brow and wonder 'Can we really get away with publishing this?'
<![if !supportEmptyParas]> <![endif]>
Robert Lomas is sometimes said to be the model for Dan Brown's Robert Langdon. I happen to know they've corresponded. I published Robert's The Hiram Key, which he co-wrote with Christopher Knight, and which became a bestseller round the world. I'm thrilled to have acquired his new book from Bill Hamilton at AM Heath. The Lost Key reveals the Freemasonic secrets that inspired Dan Brown's The Lost Symbol – the interface between the ancient, supernatural teachings of the Freemasons and modern science. Robert calls these secrets 'supranatural' rather than supernatural because he believes that these they are ultimately explicable in terms of cutting edge physics. He is well placed to explain this; not only is he a Freemason in a somewhat mysterious, esoteric lodge, but he lectures on science and statistics at Bradford University.
<![if !supportEmptyParas]> <![endif]>
Rogue Male: Death and Seduction Behind Enemy Lines With Mr Major Geoff is by Anthony Knox, the pen name of a former soldier who saw active service.  Major Geoff – Geoffrey Gordon-Creed – was one of the most exceptional soldiers of the Second World War. Working alongside the SAS as they evolved their fighting techniques, he was later commended by Churchill for his singular role in holding up two German tank divisions and at the end of the war he took responsibility for hunting down leading Nazis like Speer.  The book is heavily based on Major Geoff's   journals, which end with his corporal's finger rammed up the arse of the then head of the Third Reich, Admiral Doentiz, testing for suicide pills. But what makes this book unique is his frank account of Major Geoff's love of women, the sexual adventuring that was entwined around the military adventuring. I grew up with a Kenneth More or John Mills image of the British hero of Second World War, which is rather chaste and proper.  This is the book that reveals what real-life heroes could get up to as soon as they disappeared over the horizon. There is a rawness in Major Geoff's account and a wicked sense of humour that seems almost shockingly modern - and which any soldier serving today will recognize.
<![if !supportEmptyParas]> <![endif]>
FAM by Chyna is another extraordinary personal narrative, revealing an aspect of British life that has never been written about before.  It is the autobiography of a young girl who rolled with a London girl gang. This is the British, 'The Wire' – the revelation of a fascinating, terrifying world that lies just at the end of the street.  It is also an insider's account of an extraordinary culture – of a rich and inventive slang, a code of behaviour and a sense of style. Millions of young people in this country aspire to it.  I will be working on this with Charlotte Haycock, who worked very closely with me helping to create the Katie Price fiction brand. My intuition is that Fam will operate according to the same rules of attraction to young, female readers.
<![if !supportEmptyParas]> <![endif]>
I have also acquired world rights to a novel called Bricks by Leon Jenner.  Leon is a builder by trade. In his book he imagines himself wholly into the consciousness of a great Druid priest at the time of the Roman invasion. By his magic powers this Druid is able to turn the tables on Julius Caesar and set in motion the train of events that will lead to his assassination. This novel is an extraordinary feat of the imagination. At the end of the novel the narrator's consciousness shrinks down again into that of a modern day bricklayer. The reader is left to decide whether or not the central character really was a Druid in a previous incarnation or whether he is in fact a nutter. Leon originally published this book as an audio novel on the net, where it was a cult hit, scoring over a quarter of a million downloads. What we plan to do is to keep this going as an ad for our expanded, illustrated print version – and we will later look at opening up further streams of revenue on the Internet.
<![if !supportEmptyParas]> <![endif]>
For me the recent discussions about whether or not celebrity publishing is dead are irrelevant. The lesson of the recent slump in celebrity publishing is that content free publishing is dead; in my view some of the celebrities I have worked with – Frank Skinner, Peter Kay  on his first book and, yes, even Katie Price - can be as inventive and creative in their use of language as, say, Martin Amis. I don't mean to denigrate Martin Amis by this - few people have a more intense care for language than a clever comedian. So we are looking for strong personal stories, whether or not that person is a celebrity.  If you can find a crisp concept, a narrative that grips and won't let go and combine it with inventive language, the rest is cornflakes. 
<![if !supportEmptyParas]> <![endif]>
Jamie Hodder Williams said:  'Mark is a real force – creative, inventive and innovative with regard to both content and form. He has been hunting out new talent for over twenty years now, and that is an ability that is becoming ever more valuable in the new publishing landscape.'
<![if !supportEmptyParas]> <![endif]>
<![if !supportEmptyParas]> <![endif]>
<![if !supportEmptyParas]> <![endif]>
<![if !vml]> <![endif]><![if !supportEmptyParas]> <![endif]>
<![if !supportEmptyParas]> <![endif]>
<![if !supportEmptyParas]> <![endif]>
<![if !supportEmptyParas]> <![endif]>
<![if !supportEmptyParas]> <![endif]>
<![if !supportEmptyParas]> <![endif]>
RETURN TO HOME

<![if !supportEmptyParas]> <![endif]>